Vegetable Plant Sale - Spring 2020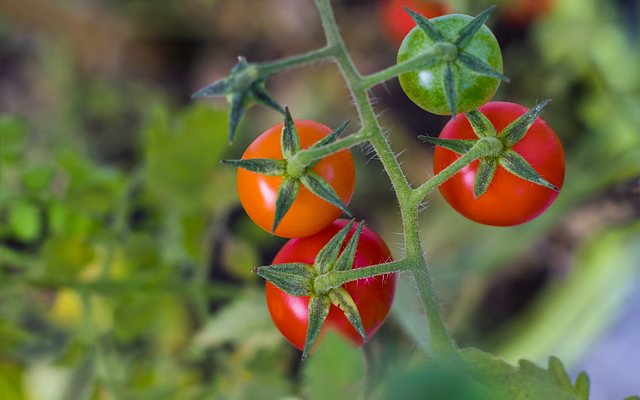 Toledo GROWs is selling vegetable and herb plants for Spring 2020.
Plants include:
Lettuce
Broccoli  
Green Peppers
Hot Peppers
Tomatoes
Herbs
Order deadline is Wednesday, April 1.
Fill out and submit the form below to reserve your order. Payment will be due at time of pick up. 

If you wish to mail your plant order form instead, download it here.
Mail to:
Toledo GROWS
900 Oneida St.
Toledo OH 43608
Below this form is an explanation of different plant varieties.
Explanation of the Different Plant Varieties

LETTUCE: LITTLE GEM (50 day)
Small, space saving, robust romaine with sweet flavor.
DEER TONGUE AMISH LETTUCE (28 baby, 46 full)
Heat tolerant heirloom variety green leaf lettuce.  Can harvest when leaves are small and tender.  Ideal when combining with other green or red leaf lettuces in a salad.
LOLLA ROSSA RED LEAF LETTUCE (53 day)
Heavily frilled leaves provide loft, texture, and lots of red color in this heat tolerant lettuce.  Harvest can begin at a baby leaf stage.  Mix with a green lettuce and you will have a colorful salad.
LUNCHBOX PEPPERS:
Provide plenty of juicy 1 to 1.5″ long red, yellow, and orange sweet peppers. They have a small seed core, and a big crunch, making them perfect for snacking.
CUBANNELLA PEPPERS: (68 day)
The Cubanelle, also known as "Cuban pepper" and "Italian frying pepper". Considered a sweet pepper, it does have a mild heat to it.
POBLANO PEPPER: (65 day)
The poblano is a mildly spicy pepper. Stuffed fresh and roasted it is popular in chiles, rellenos, and poblanos. 
JALAPENO PEPPER: (60 to 80 day)    
The jalapeño is a medium-sized chili pepper growing 5 to 6 inches long. Spicy in taste and used to make salsa.
YELLOW PEAR CHERRY: (75 day) 
Possibly the most popular yellow heirloom variety of tomato.  It produces an abundance of small, yellow pear-shaped tomatoes that are sweet, but mild in flavor.  Heirloom seed.
CHADWICK CHERRY: (85 day) 
Delicious, sweet flavor makes this 1-ounce cherry red popular with home gardeners. Organic seed.
SWEETIE: (65 day)   
The Sweetie Tomato is a prolific variety that produces an abundance of super sweet, small cherry-sized tomatoes, perfect for patio containers.  Organic seed.
GREEN ZEBRA: (65 – 80 day)
Green Zebra is an heirloom tomato cultivar with characteristic dark green and yellow stripes when ripe.
ABE LINCOLN: (70 – 75 day)
Produces brilliant red, round, medium sized tomatoes. 
CHEROKEE PURPLE: (80 – 90 day)
Develops a fruit with a deep, dusky-rose color while maintaining a somewhat greenish hue near the stem when mature for eating.
MORTGAGE LIFTER: (80 day)
This huge heirloom beefsteak averages 2 1/2 lb. and consistently wins taste-tests.
BRANDYWINE PINK: (80 – 90 day)
This popular beefsteak-sized, Amish tomato produces rosy pink fruits loaded with an old-fashioned tomato taste that has been prized for decades.