Statement from Toledo GROWs Regarding the COVID-19 Crisis
Updated March 19, 2020: Due to increasing concerns regarding the current Coronavirus pandemic, Toledo GROWs is taking actions in an effort to keep our staff, volunteers, and community safe and healthy.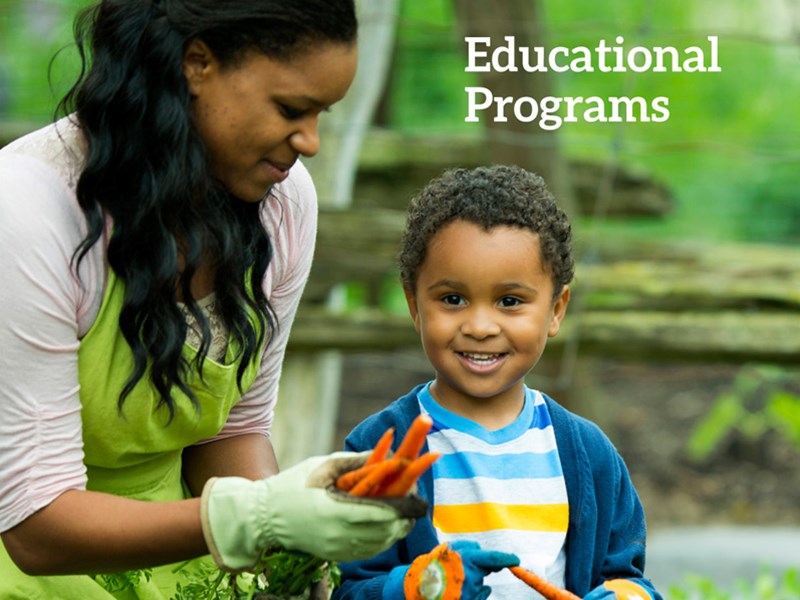 Pre-school to 12th Grade
The dynamic programs offered by Toledo GROWs make use of critical thinking and problem solving skills, for both adults and children, to effectively achieve real world learning.
Explore the hands-on programming offered at our urban farm or in the classroom.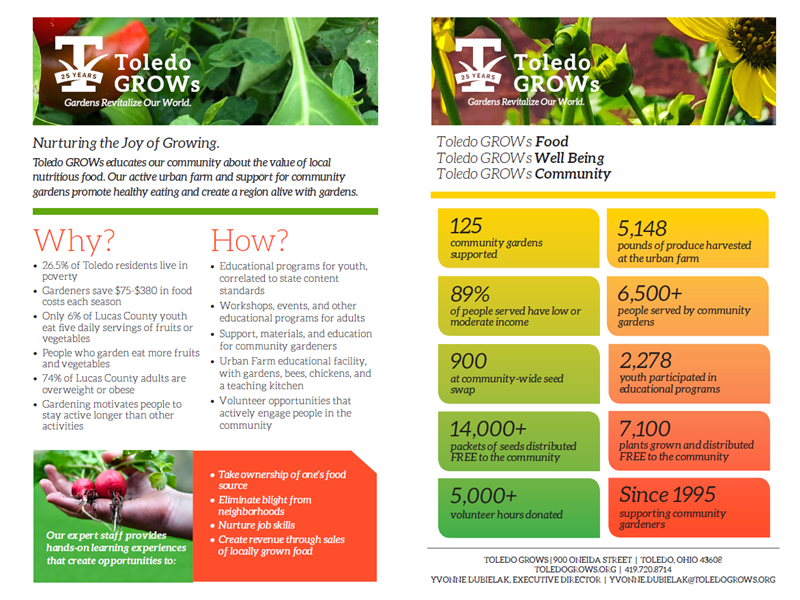 Nurturing the Joy of Growing
Toledo GROWS educates our community about the value of local nutritious food. Our active urban farm and support for community gardens promote healthy eating and create a region alive with gardens.
Our expert staff provides hands-on learning experiences that create opportunities to:
Take ownership of one's food source
Eliminate blight from neighborhoods
Nurture job skills
Create revenue through sales of locally grown food