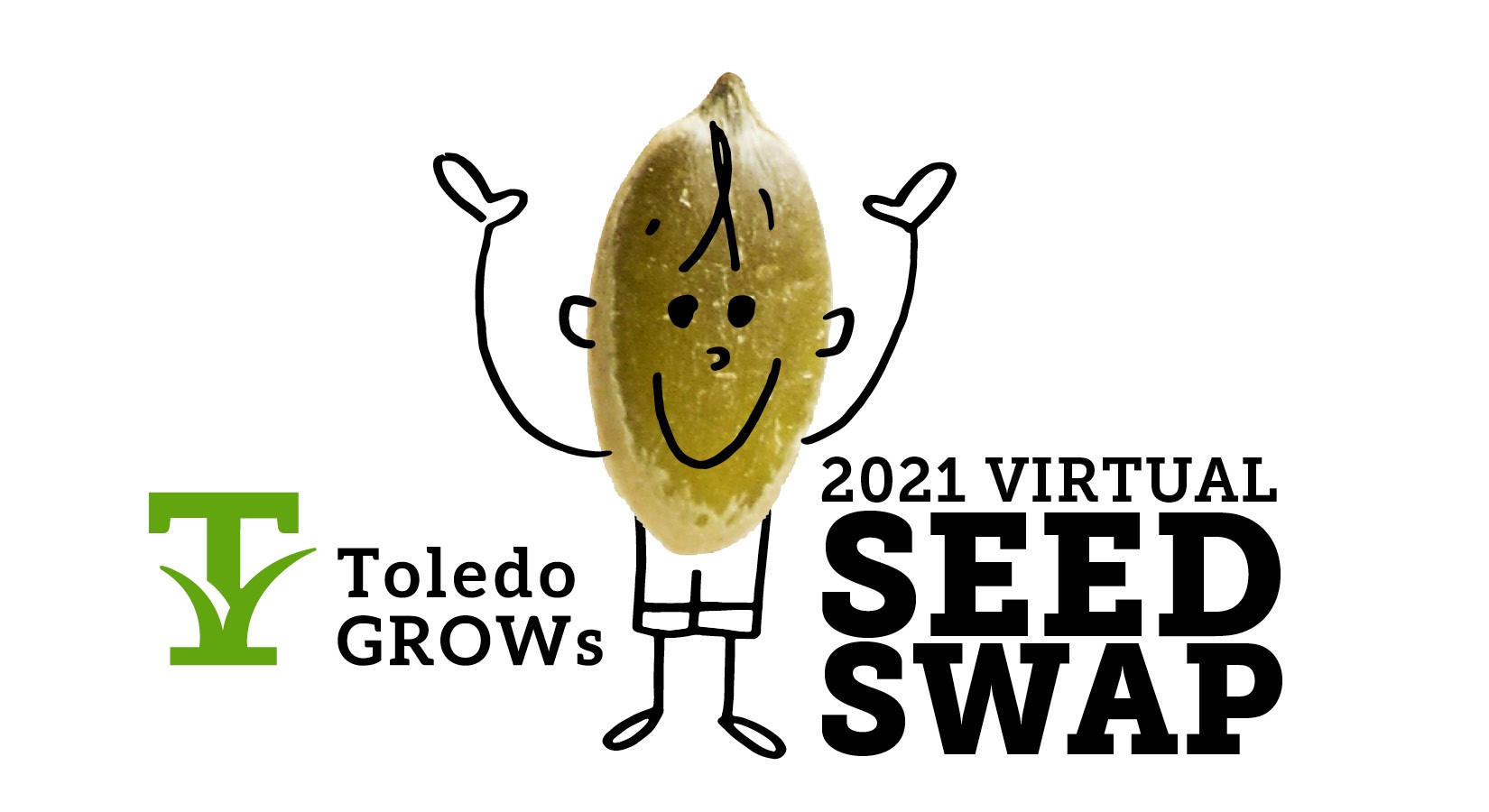 Brought to you by

The COVID19 pandemic prevents us from gathering in person for the Seed Swap in 2021, but it can't keep us from sharing great tips and information with our gardening friends!
A vital component of our annual swap is learning from the many organizations and gardening enthusiasts that attend. The Toledo GROWs staff has compiled informative tips and videos below.
We also have some great videos from several of our partners to tell you more about their organizations and provide useful gardening tips. Please take some time to "visit" each of the areas below.
The beautiful thing about gardeners is they are a generous bunch! We encourage you to share your enthusiasm about growing – particularly food – with others. Feel free to share the information on this page with other gardeners. And, especially during this pandemic year, please share your abundance with others.
We look forward to gathering again in February 2022. Until then, happy gardening!